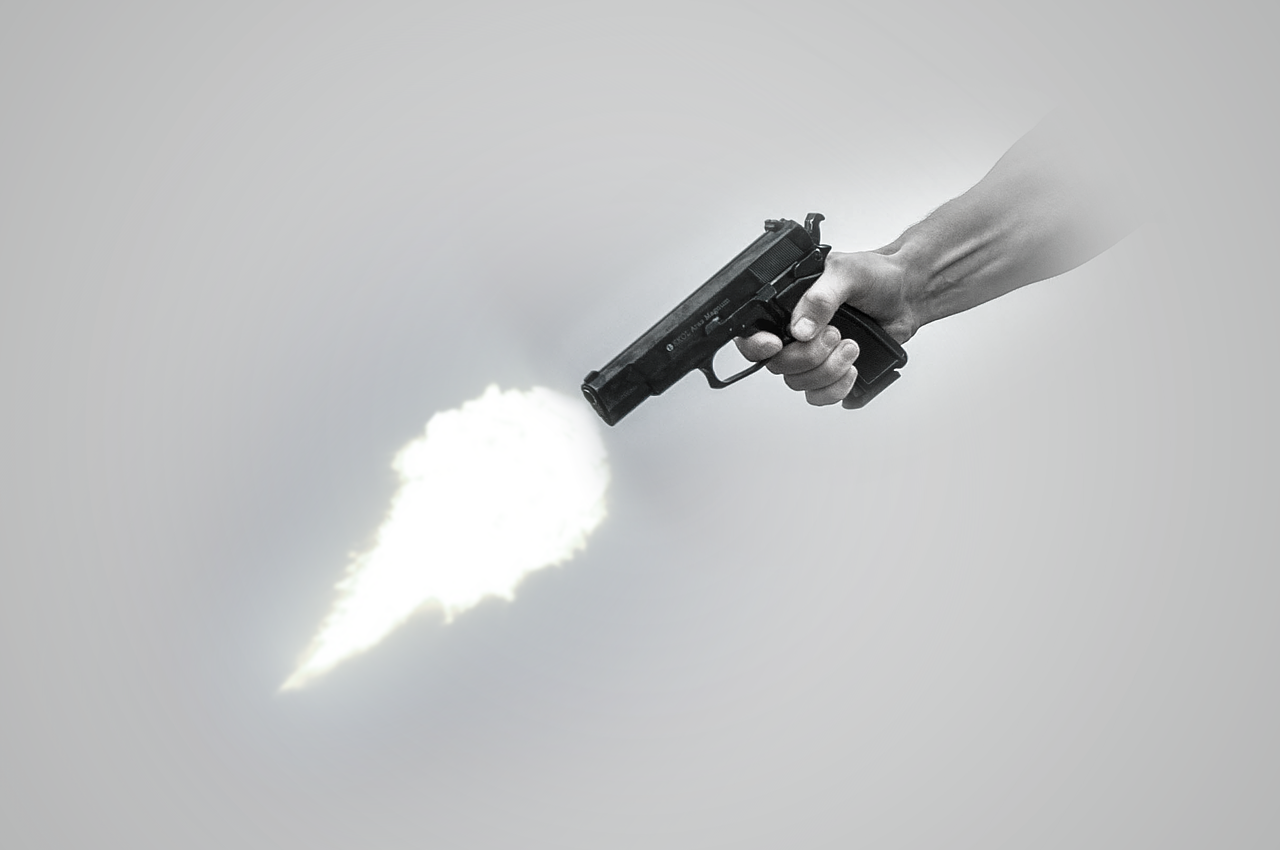 Officer shot dead in downtown in broad daylight - photo
A policeman was fatally shot during a drug raid, leaving two children behind. The interior minister paid a visit to the scene, where the perpetrator made a getaway on a kick scooter after the attack. Police have launched a manhunt.
The killing of yet another police officer has sent shockwaves across France. This time, the tragedy happened in the centre of Avignon late in the afternoon on Wednesday. Police were conducting an anti-drug operation when a man fired shots at them. According to press reports, the shooting took place in the downtown area, near Rue des Teinturiers, a known meeting spot for drug dealers. The officers were carrying out ID checks when they were fired at, and one of them was hit in the chest and the abdomen. His injuries were so severe that he died shortly afterwards, despite receiving swift medical assistance. The local La Provence newspaper has published a shocking image of the victim lying on the ground.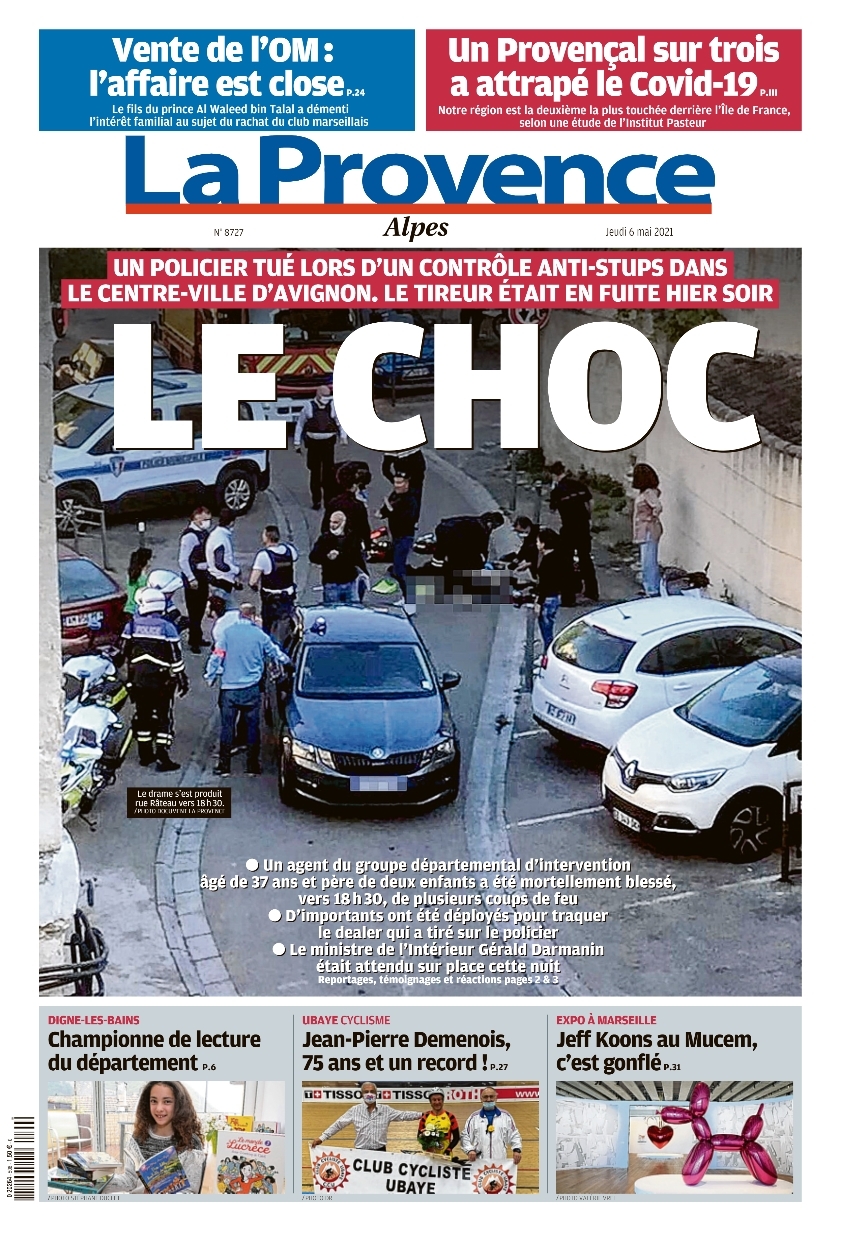 The perpetrator fled the scene using a kick scooter and police have launched a manhunt. The case is now handled by the criminal investigation department.
Prime Minister Jean Castex took to Twitter to announce that they will do whatever it takes so that this horrendous crime will not go unpunished.
Un de nos policiers a été mortellement blessé, ce soir, à Avignon, alors qu il était en intervention.
Mes premières pensées vont à ses proches et à la grande famille de la @PoliceNationale, à nouveau endeuillée.
Tout est mis en œuvre pour que cet acte odieux ne reste pas impuni.

— Jean Castex (@JeanCASTEX) May 5, 2021
IM Gérald Darmanin also weighed in on the case, saying employees at the interior ministry are also mourning the death of the officer. Mr Darmanin left for a promt visit to Avignon on Wednesday evening.
Le policier grièvement blessé est décédé. Devant ce terrible drame, nous pensons à sa famille, ses proches et ses collègues. L ensemble du ministère de l intérieur est en deuil. https://t.co/SLLoPrGQlJ

— Gérald DARMANIN (@GDarmanin) May 5, 2021
Several police unions, as well as the national police, took to Twitter to pay tribute to the tragically deceased young officer.
The young man was called Eric, as disclosed in a post shared by Unite SGD Police. The 36-year-old office lived in a relationship and was the father of two little girls, Le Figaro reports. Union SICP has also revealed that his girls were aged 5 and 7.
Abattu en plein jour en plein centre-ville, les policiers paient de leur vie des années de fausse lutte contre le trafic de stups en FRANCE.
Ca s arrête quand ?
Pensées émues à la famille, aux collègues et aux proches d Éric.

— UNITÉ SGP POLICE (@UNITESGPPOLICE) May 5, 2021
"Ce soir, c est dur, très dur pour tous les #policiers de ????????."
La nation est en deuil.
Nous pensons à Éric, #policier à #Avignon, héros du quotidien.
A ses deux filles: 5 et 7 ans.
A sa famille.
A ses ️.
Face à ces assassins de la #Police, la prison à vie, la réelle perpétuité! pic.twitter.com/UU9J03JFaf

— Commissaires de Police SICP (@SICPCommissaire) May 5, 2021
Speaking at the scene, Interior Minister Gerald Darmanin called the police officer a hero who lost his life in the fight against drugs, adding that the combat against drug trafficking will continue, and eventually yield victory.
Aujourd hui, un des soldats de la guerre que nous menons face à la drogue est mort au combat, en héros.
Nous le pleurons et pensons à sa famille, à ses deux enfants.

Ce combat face à la drogue, nous le poursuivrons et nous le gagnerons. pic.twitter.com/pSu99RXU04

— Gérald DARMANIN (@GDarmanin) May 5, 2021
Police have launched an intensive search operation to locate the whereabouts of the shooter who is still at large. An eyewitness described having seen a young man dressed in sportsgear and carrying a bag, who fled the scene after the shooting, local newspaper Le Dauphiné reported.
.