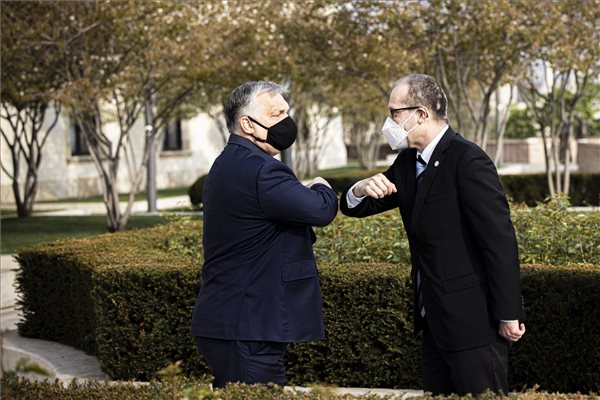 PM Orban meets WHO Europe Director, who praises Hungary s pandemic response
Hungarian Prime Minister Viktor Orban and WHO Regional Director for Europe Hans Kluge discussed Hungary s successful vaccination campaign, the county s reopening and the relations between Hungary and the World Health Organization (WHO) at the prime minister s office in Budapest on Thursday, PM Orban s press chief told Hungary s state news agency (MTI).
Mr Orban s press chief said Hans Kluge had expressed his appreciation for Hungary s pandemic response.
PM Orban and Mr Kluge agreed that the economy and life should be restarted gradually. The director reiterated his former opinion that schools should be closed last and opened first, and Hungary s premier outlined his plans to restart the country.
Hungary s vaccination drive is exemplary, Hans Kluge underlined, adding that vaccination is considered a life-saving measure. Inoculation transcends geopolitical interests as it is the only means to fight the pandemic, and all vaccines are effective, PM Orban and WHO s Regional Director for Europe both emphasized.
HOT
Tags:
covid-19
,
Hungary
,
success
,
vaccination
,
viktor orban
,
who