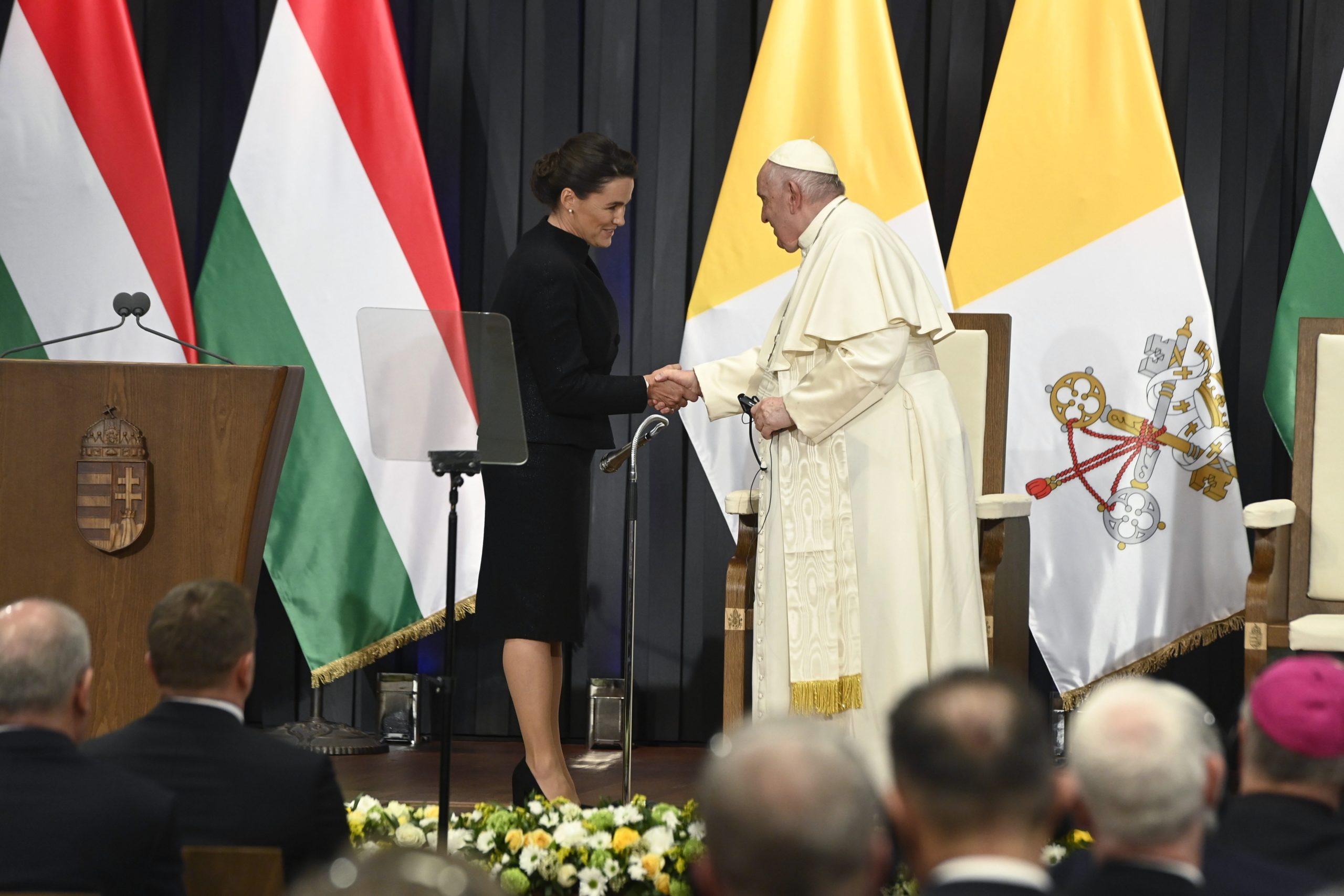 Pope Francis: The soloists of war are making headway
In the world we live in, we sadly see the chorus singing the dream of peace fading away, while the soloists of war are gaining prominence, Pope Francis said on Friday at the Carmelite Monastery in Budapest, where he met with government and state officials, as well as community and diplomatic corps representatives.
Peace will never come from the pursuit of strategic interests, but from a policy that is able to take into account everyone's interests, caring for people, the poor and the future, Pope Francis stressed.
Citing the words of Robert Schuman, one of the founding fathers of the European Union, Pope Francis pointed out that "world peace can only be preserved if we make creative efforts commensurate with the threats to end it". In the present historical period, we face countless dangers, but where are the creative efforts for peace, the Pontifex posed the question with reference to the war in Ukraine.
He also touched on the fact that the EU of 27 states needs harmony, a whole that "does not crush the component parts, and parts that fit well within the whole". In this regard, he called the wording of the Fundamental Law of Hungary indicative: "We proclaim that individual freedom can only unfold in cooperation with others", and, "We believe that our national culture is a rich contribution to the diversity of European unity", he quoted.
"I am thinking of a Europe that does not become a hostage of its parts and a victim of self-referential populism, but also does not become a liquid or even gaseous thing, a representative of a kind of abstract supranationalism that does not take cognizance of the lives of peoples,"
he pointed out.
This is the vile path of "ideological colonialism", which erases differences, like the so-called gender culture does, or places stiflingly narrow concepts of freedom before the reality of life, boasting, for example, the right to abortion as an achievement.
Instead, a person- and people-centered Europe is needed, where an effective birth and family policy works, he said, praising Hungary's "carefully cultivated" family policy.