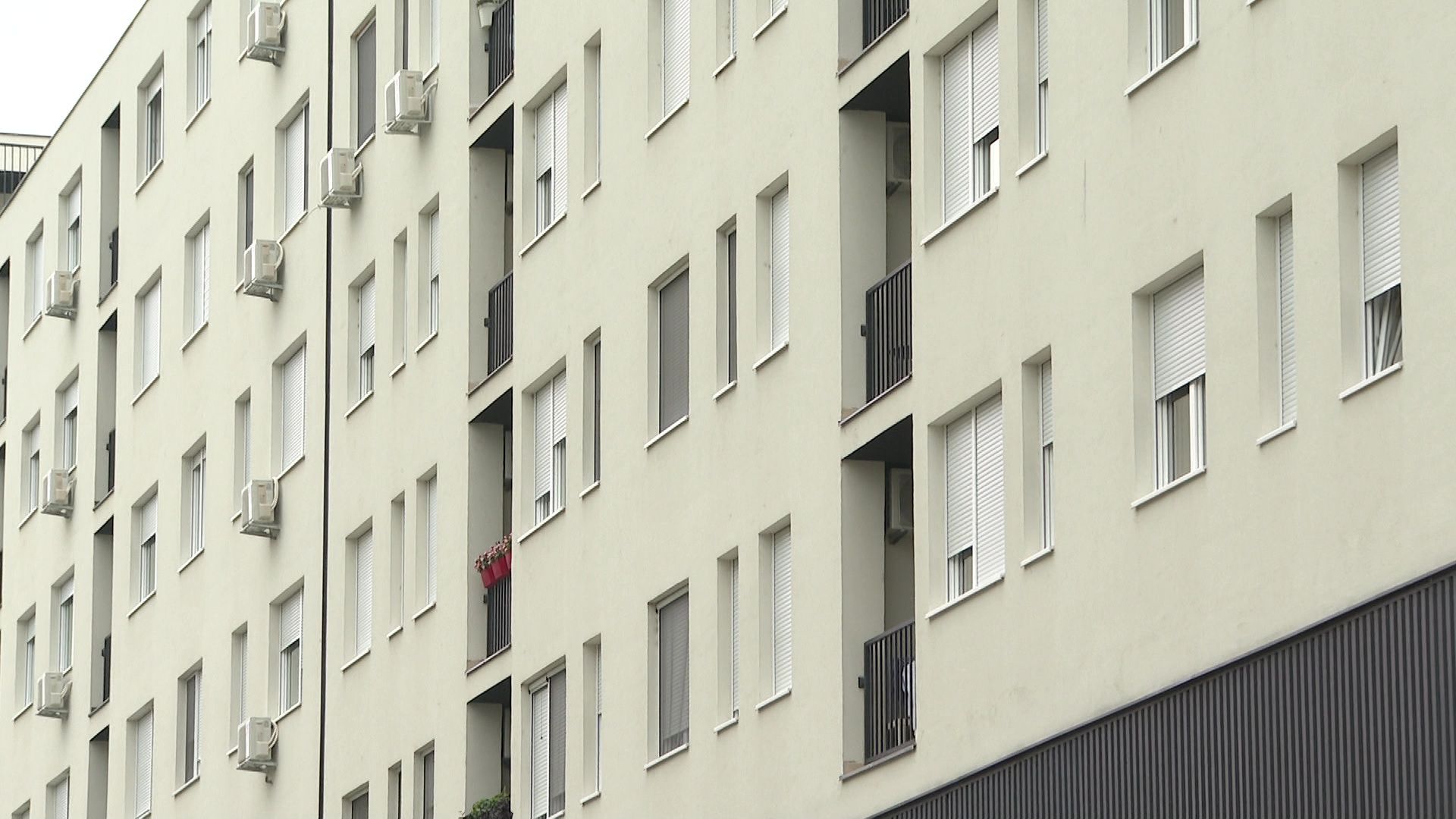 Real estate prices pushed up by incoming Russians and Ukrainians
Serbia is witnessing the arrival of a growing number of Russians and Ukrainians. Some of them are fleeing the war, others are moving to the Balkan state from Russia, which is facing sanctions. According to surveys, the newcomers have triggered a significant price hike in the luxury housing markets of Novi Sad and Belgrade.
Apartments popping up like mushrooms in Serbia
Prices of construction materials have been on a constant rise since the beginning of the Russia-Ukraine war. There are almost daily changes in prices of roof tiles and bricks. Thus, if an order is cancelled or delayed, clients must reach deeper into their pockets. Regardless, residential buildings are mushrooming in larger Serbian towns and cities. Apartment prices have increased in Belgrade by 9 per cent since the beginning of the year, with the same figure being 16 per cent in the second largest city, Novi Sad.
The number of newly built flats increased significantly in the part one year, according to data published by Serbia's Statistical Office. Authorities issued 2,743 building permits across the country in March, which is 35 per cent higher than in the same month last year. Most of these, 76 per cent, were issued for residential buildings.
In March, permits were issued for the construction of 4,360 flats – each around 70 square metres on average – in Serbia. It comes as little surprise that most new properties are being built in Belgrade. In line with an increase in the volume of construction projects, the number of sales has also gone up, with agents selling 6.7 per cent more homes this year than in 2021. Apartments are not just being sold in the capital. Apartment sales in smaller cities has also seen a drastic rise this year, with Novi Sad experiencing a 13% increase, and Nis and Kragujevac registering a spike 20 and 11%, respectively.
Regardless of the crisis, there is solvent demand for both newly built and older flats. Properties were sold at a total value of 1.6 billion euros, some 22 per cent more than in the previous period. The highest number of flats were sold in Belgrade.
Refugees are buying luxury apartments
Since the outbreak of the war in Eastern Europe, surveys have estimated that some 30,000 Russians and Ukrainians have temporarily moved to Serbia. They are mostly the ones who have the money to rent a flat or a house, with some even having family ties in Serbia, and they are are willing and ready to pay well over market price for their chosen properties.
According to the Serbian daily Kurir, the newcomers rent and buy many well-equipped apartments in prime locations of Belgrade and Novi Sad. Another group on the market is that of Serbian citizens who used to work in Russia in the past few years, but decided to move home after the war began.
"There is an unrelenting interest in renting flats in Belgrade. What is more, people are getting increasingly interested in buying rather than renting those flats. They are using the money they earned in Russia to buy property in Serbia. Many who have worked in Russia in recent years are now returning to their homeland,"
real estate experts say.
Apartment rental fees are also up in Belgrade
Russians are mainly interested in more expensive, luxury apartments in Serbia. According to property owners, they are willing to pay up to 2,000 euros a month for a well-located and well-equipped apartment, but the price of cheaper, affordable properties has also skyrocketed. An apartment that was available for 400 euros a few months ago now costs double that – 800 euros. Many Russians, however, want to work – and not just live – in the Serbian capital. In the past two months, many programming firms have relocated their headquarters from Russia to the Balkan country.
Russians and Ukrainians are still more interested in renting than buying, but only because the procedure for foreigners to buy property in Serbia is very complicated, Kaca Lazarevic, the representative of a real estate agency in the capital, says. According to his expert opinion, this type of heightened interest in the housing market will clearly cause a price hike, not only in Belgrade, but also in other larger cities throughout the country.
Russian companies in Serbia
In April 2022, 107 Russian-owned companies were set up in the country, and 269 Russian entrepreneurs have moved their headquarters to the Balkan state, according to data published by the Serbian Business Registers Agency. The agency estimates that since the outbreak of the war, some 10,000 computer professionals have left Russia, many of them to Serbia, where they can earn up to 3,000 euros a month. Their appearance, among other factors, also had a big impact on driving up property market prices.
Who are the Russians and Ukrainians that are coming to Serbia?
There are no exact figures on how many Russians or Ukrainians have arrived in Serbia, the B92 news portal points out. The majority of them do not enter the country as refugees, but as immigrants, that is, renting or buying a house or apartment. They simply move their whole lives to the Balkans overnight. The Russians arriving in Serbia are mainly young men under the age of 45, while Ukrainians come with families, the news portal writes.
In addition, more and more people are opening bank accounts in Serbian financial institutions, as there are no obstacles to doing so. Under Serbian law, foreigners can own bank accounts in the country, both in dinars and in foreign currencies. This, of course, also applies to companies and private individuals.