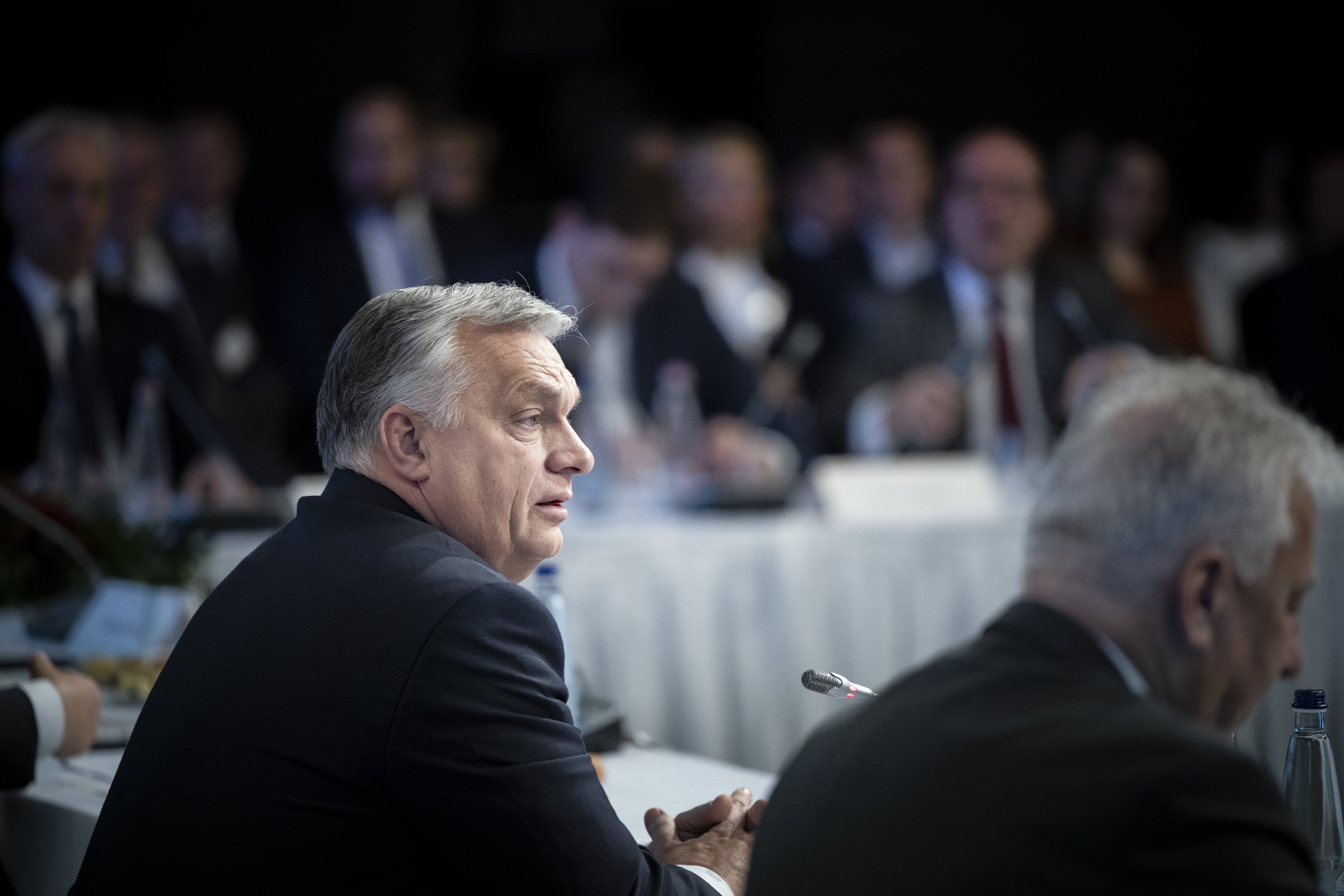 PM Orban: Advocating for peace is strategic issue for Hungary
"If there's a war next door, you are not safe either," so achieving peace in neighbouring Ukraine as soon as possible is a strategic issue for Hungary, said Hungarian Prime Minister Viktor Orban at the meeting of the Hungarian Permanent Conference (MAERT) in Budapest on Friday. The premier also said that Hungary will not accept the idea that EU member states jointly take out loans to provide support to Ukraine.
"We have more friends and allies internationally than before," Hungarian Prime Minister Viktor Orban said at the meeting of the Hungarian Permanent Conference (MAERT) in Budapest on Friday.
The premier emphasized: there is a nation-based Christian government in Hungary, and the type of government in potential partner countries is important, as it determines the possibility of cooperation.
The Hungarian government, Hungary and the communities of ethnic Hungarians living outside the country have an easier task if "nation-based Christian governments like ours are in the majority, or if there are at least some others in Europe," PM Orban said, adding that the political developments of the past period were favourable in this regard.
He emphasized: the strategic thinking and plan that by properly organising Central Europe, peoples in the region can become a considerable factor in Europe, and that their influence is not merely determined by their relationship with states larger than theirs, has today become more distant from reality.
As for the sanctions policy, he said that it is not a matter of principle, as the sanctions have caused energy prices to skyrocket, which means an annual deficit of 10 billion euros for the Hungarian economy.
6 billion euros of that amount must be "swallowed" by the economy, with the remaining 4 billion euros, some 1600 billion Hungarian forints must be borne by the Hungarian central budget. This is the sum that the country cannot spend on social objectives, such as wage increases or tax cuts, he stressed.
From this perspective, Hungary's anti-sanctions policy does not seem excessive, Mr Orban emphasized.
Hungary's premier also said that "if there is a war next door, you are not safe either", stressing that it is a strategic issue for Hungary to achieve peace in Ukraine as soon as possible.
"The war is costing lives and has an economic impact," the PM pointed out.
It is important that what happened three days ago in Poland, where a rocket claimed human lives, should not become part of everyday life, he said.
It is not a rewarding role to be the only one in Europe to talk about the importance of a ceasefire and peace talks, but it is in Hungary's strategic interest.
The conflict in Crimea could have escalated into war in 2014, but it remained localised, thanks to the ability of the Franco-German axis to settle the issue, he recalled.
Hungary's PM stressed that
Hungary will not accept that EU members jointly take out loans to assist Ukraine.
Mr Orban suggested that EU member states should asses how much funding they want to support Ukraine's operation with, and should then distribute the burden among themselves in a fair and proportionate fashion.
The amount of 60-70 billion forints (approx 147-172 million euros) per year, would be provided by Hungary from the national budget within the framework of a bilateral agreement with Ukraine, he explained.
Hungary condemns Russian aggression and is helping the Ukrainian people, but refuses to put Ukraine's interests before its own, the Hungarian premier pointed out.
The support he outlined does not fundamentally harm Hungarian national interests, although the amount will be missing from the Hungarian budget, PM Orban said in conclusion.
POLITICS
Tags:
eu
,
europe
,
Hungary
,
maert
,
ukraine
,
viktor orban
,
war