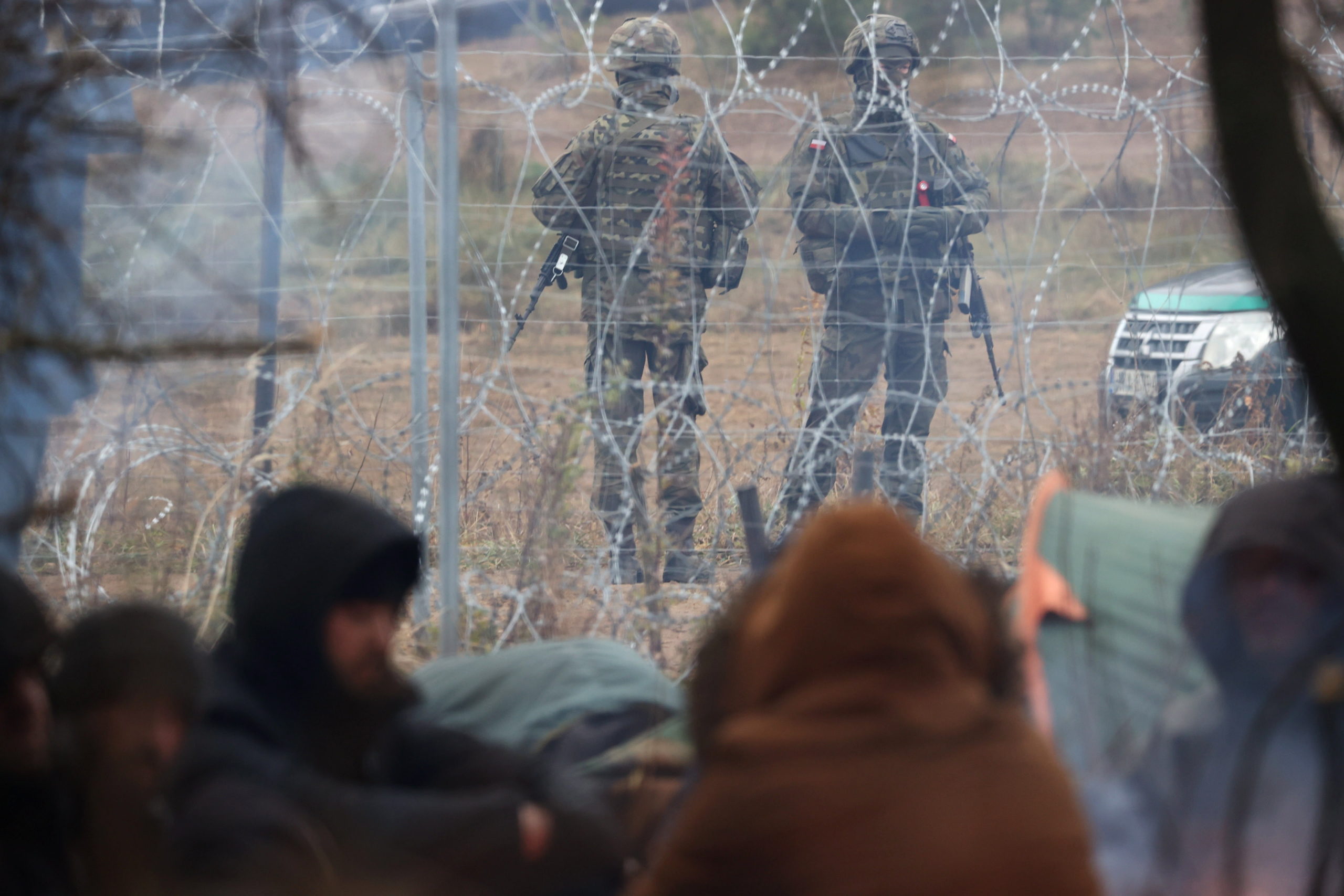 Push for strengthening EU's external borders and financing fences
16 member states expect the European Union to contribute to the financing of border protection fences, as illegal migrants are putting constant pressure on the external borders of the bloc. However, the European Commission has made clear that it refuses to be a part of the erection of walls.
Tensions remain high on the Polish-Belarusian border. For months, thousands of migrants have been trying to enter the territory of the European Union by force. The illegal migrants frequently pelt border guards and police officers with stones and various objects, often causing serious injuries. A few days ago, a police officer suffered such a severe head injury that he has been in hospital care ever since.
W dn.19.01 gr.????próbowało nielegalnie przekroczyć 38 os.
Na odcinku #PSGMielnik grupa 30 cudzoziemców przy wsparciu służb??siłowo forsowała granicę.Zostali zatrzymani-to ob.Iraku,Gwinei, Pakistanu,Syrii i Indii.#ŻołnierzWP został uderzony kamieniem w głowę-jest w szpitalu. pic.twitter.com/vCkGwFwP8i

— Straż Graniczna (@Straz_Graniczna) January 20, 2022

Poland and the Baltic states are under constant pressure and have urged the European Union to reinforce its external borders. This was the main item on the agenda of Friday's conference attended by high-ranking officials from 16 member states. At the meeting in Lithuania's capital Vilnius, representatives of all the countries agreed that EU central institutions should provide much greater support to members situated at the bloc's external borders. They also called for similar assistance to countries that are typically exposed to migratory pressure throughout the year. In their joint statement, they agreed to seek more funding from Brussels for the construction of border fences.
Securing the external border of the EU is our shared responsibility. We believe that effective control of the external borders can prevent illegal #migration, migrant smuggling, human trafficking and threats to security and public order. pic.twitter.com/7pBJFWt4MF

— Agnė Bilotaitė (@ABilotaite) January 21, 2022
Brussels, however, seems to be unmalleable on the issue. European Home Affairs Commissioner Ylva Johansson made clear that the EU would not be a part of this.
"If member states would like to build fences, they can do so, but it is a longstanding position from the Commission not to finance walls or barbed-wire fences,"
the Commissioner stated. Ms Johansson noted that forcing asylum seekers back at borders remained a violation of international rules.
Ahead of todays conference on border management in Vilnius, I reiterated the @EU_Commission long standing position, as recently stated by President @vonderleyen, not to use EU funds to finance walls or barbed wire fences.https://t.co/QdJIDxbT1d

— Ylva Johansson (@YlvaJohansson) January 21, 2022